Black hair and skin care
Argan oil is now very popular in skin and hair care. We see this name in the ingredient list of different products. Argan oil is also available separately. But do we all know what argan oil is? What are its benefits and how to use it? I think many people still do not know the benefits of this argan oil! So today we do not know how beneficial argan oil is in skin and hair care and in what ways you can use it. Let's start without delay.
What is Argan Oil?
This oil is obtained from the fruit (almond) of the argan tree of Morocco. The oil is extracted in a special way so that the natural qualities remain intact. Argan oil contains antioxidants such as vitamin A and vitamin E, omega-6 fatty acids, oleic acid and linoleic acid. Argan oil is so beneficial in skin and hair care, that is why it is called 'Liquid Gold'.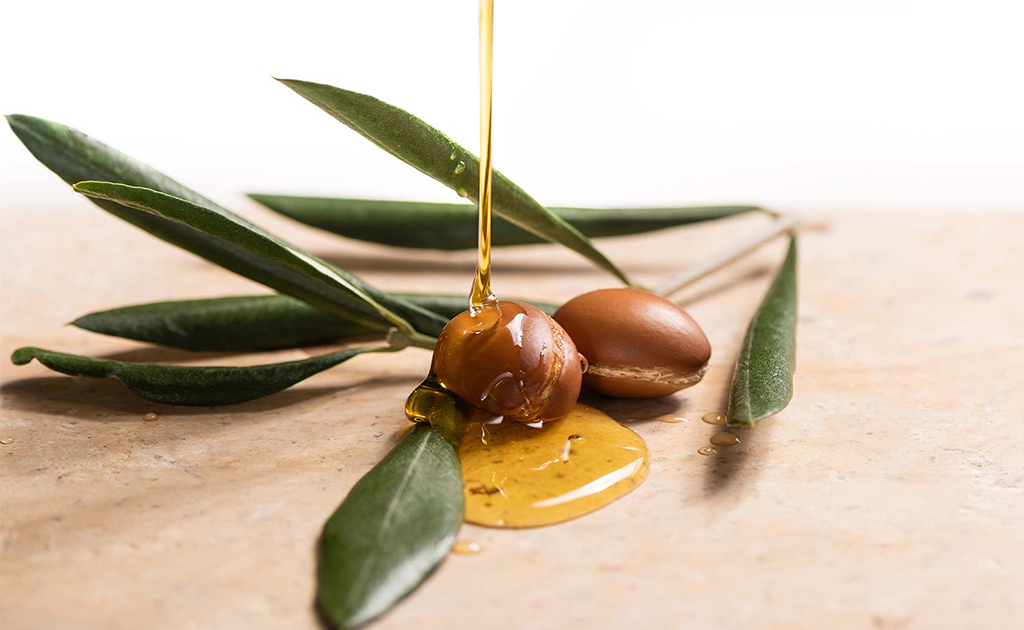 Its benefits in skin care
Argan oil locks skin hydration, reduces age spots and wrinkles, fights free radicals (sun and pollution damage), reduces skin irritation and keeps skin supple. Argan oil is non-comedogenic. That means it won't clog the pores of your skin! This oil can be used on dry skin as well as normal to combination skin. Even if your skin is oily, you can safely use this oil, as it will not stick to your face. Argan oil removes dryness and keeps skin moisturized. It also controls excess sebum production in oily skin. For those who want to follow an anti aging skin care routine, this oil is a must.
Its benefits in hair care
Argan oil is rich in vitamin E, which helps prevent dryness of hair and scalp and helps to reduce shine and increase shine. Argan oil reduces hair breakage, thickens hair by reducing split ends and hair follicles. It can be used by mixing with any carrier oil.
My favorite is argan oil
There are many brands of argan oil in the market. My favorite of these is Skin Cafe 100% Pure & Natural Argan Oil, because Ingredients of Skin Cafe Argan Oil is 100% Moroccan Argan Oil. 50 ml. This oil comes in its dark colored bottle. Although Skin Cafe is a Bangladeshi brand, its quality and packaging is quite premium. With a dropper, we can easily extract as much oil as we need by dripping. The consistency is a bit thick, which makes the quantity very low.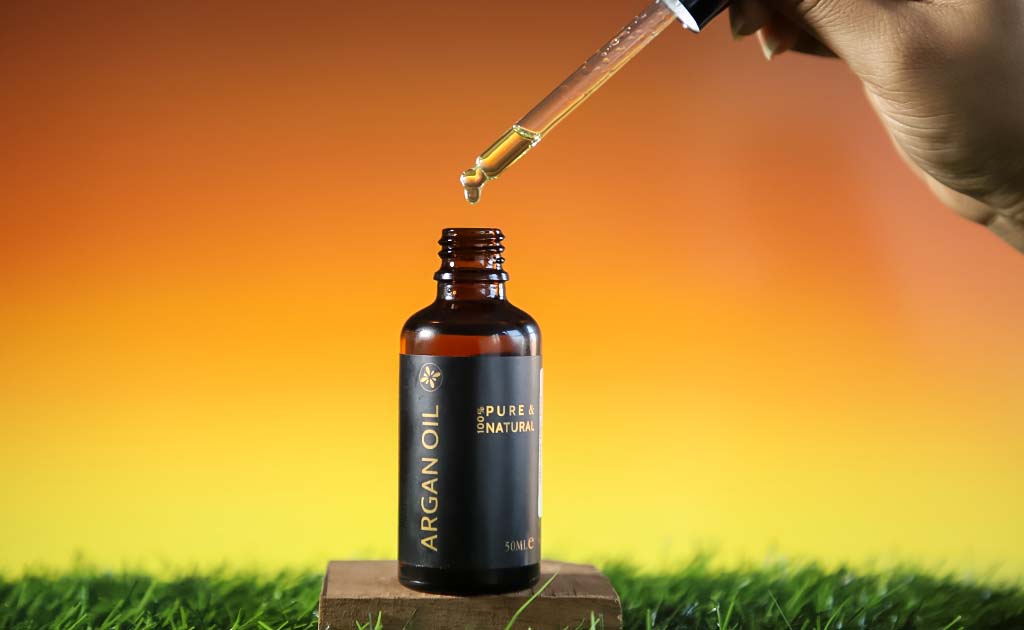 How to use argan oil in skin and hair care?
Hair care
1. Argan Oil Hair Mask
Many people think that making hair mask is a problem. But you can make a very easy hair mask with argan oil which will make the hair soft and shiny easily. In this case, take a few drops of Skin Cafe Argan Oil and Skin Cafe Coconut Oil on the palm of your hand and massage the whole hair from the roots of the hair for 10 minutes. Then wait for 30-40 minutes and shampoo.
2. Argan oil shampoo
Many brands of argan oil shampoo are now available to buy, but it is also quite easy to make yourself. Pour the shampoo on the palm of your hand according to the length of your hair. Add one or two drops of argan oil to the shampoo and mix well with the shampoo. Shampoo your hair with it. If you do this 2/3 days a week, you will see that the hair looks very soft and shiny.
3. Leave-in conditioner
After shampooing, wipe the hair with a towel and apply 2/3 drop of argan oil on the whole hair. This will reduce the dryness and freshness of the hair a lot.
4. As a heat protector
Hair damage can occur if no heat protector is used before straightening or curling the hair. If you do not have a heat protector at hand, you can use argan oil. Take two drops of oil on the palm of your hand, then rub the oil on the palm of your hand together. Then lightly massage the hair, busy! Now do the hit styling.
In skin care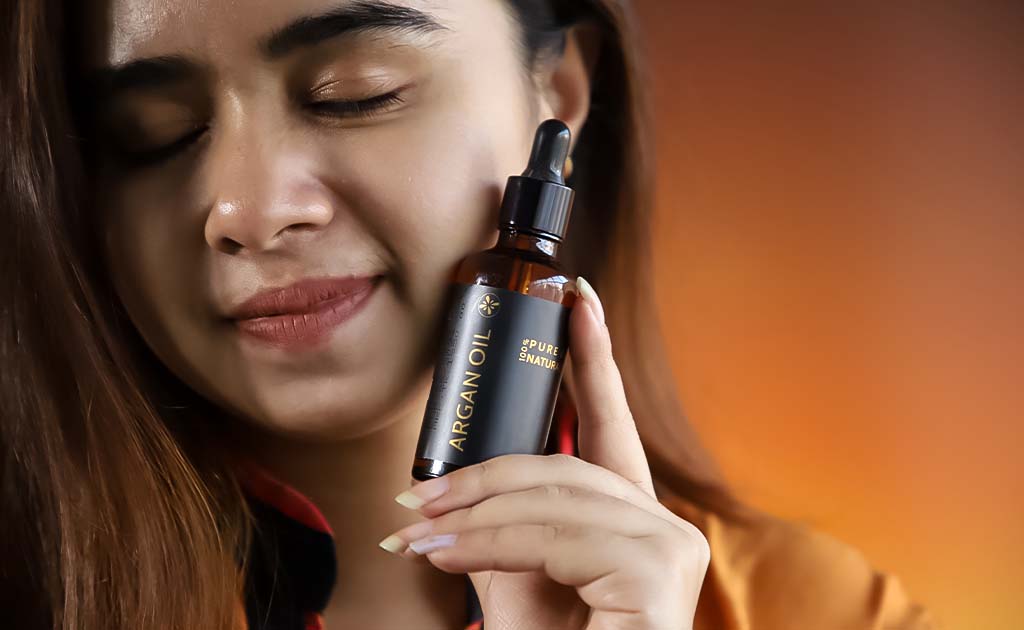 1. Moisturizer
Argan oil is most commonly used as a moisturizer. For those with normal or dry skin, they can apply a few drops of argan oil as a moisturizer to the skin before going to bed at night, it gives deep nourishment to the skin and keeps it hydrated for a long time.
2. Hydrating toner
Take a drop of argan oil on a cotton pad and mix it with your regular toner and apply on face. The skin will be glowing and smooth very easily.
3. Lip exfoliator
Add a little argan oil to the brown sugar and gently exfoliate your lips with the mixture for 30 seconds. Then wash and apply a drop of argan oil on the lips and leave it for a while. If you use it twice a week, your lips will be soft.
Then you know, how many benefits of an argan oil! We now know how beneficial argan oil is in skin and hair care. Then add argan oil to your skin and hair care today without delay. Skin Cafe Argan Oil is absolutely a value for money product, once you use it you will understand. If you want, you can buy two physical shops of cosmetics, one located in Jamuna Future Park and the other in Border Square, and if you want to buy online, you can buy from shop.sajgoj.com. Everyone will be fine, stay healthy. So far today.