How to take care of skin after 30 at home
Hormone levels begin to decline after the age of 30. At the same time, the amount of collagen, elastin, hyaluronic acid, vitamins, and other ingredients that keep skin tissue healthy also decreases. The lower the collagen production, the weaker the cell structure. The skin becomes thin and wrinkled. In a word, the signs of aging appear. So you have to prepare to keep the skin youthful from the beginning. There are some regular skin care routines that help keep skin looking good. From the age of 30, adherence to these routines has become a necessity. Learn how to take care of your skin at this age through this article-
Daily skin care routine after the age of 30
The first step in skin protection is to start from the beginning of the day. So that's how skin care should be shared. Everything in day skin care-
Cleansing
The first thing to do to keep the skin good is to do regular cleansing. And this cleansing has to be done morning and night. Understand the skin type and choose a face wash that contains different types of vitamins such as vitamins A, B2, B12 and E.
Toning
Toner is a very important ingredient in skin care. Toning is very important to tighten the pores, to remove impurities, and above all to make the skin rebalance. The toner also helps to rebalance the pH level of the skin. Toner should be used after cleansing. It is enough to use toner once a day.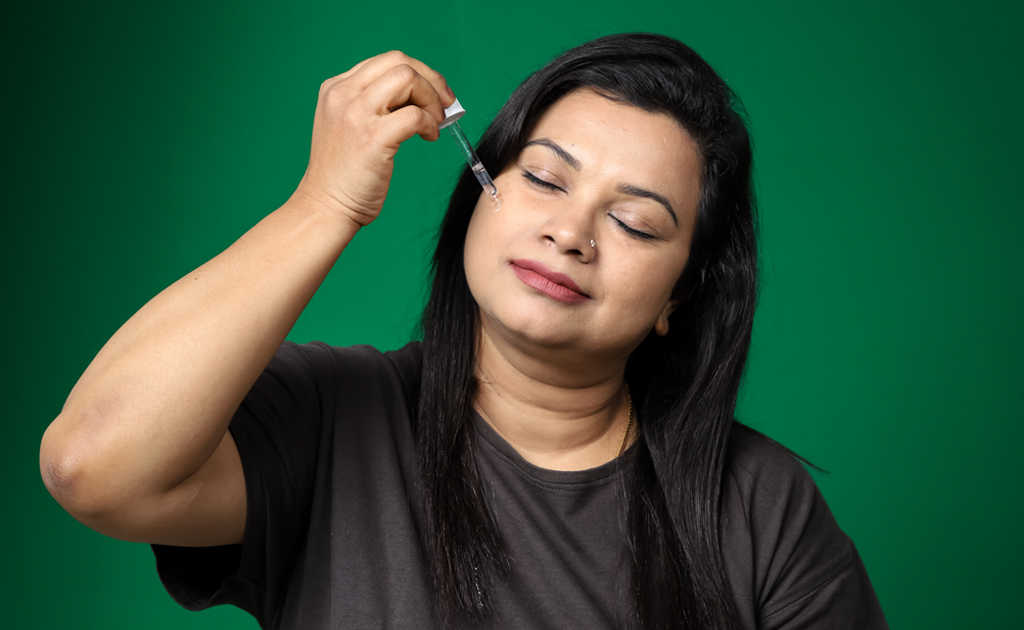 Serum / ampoule
Serum is basically a formulation of highly concentrated powerful ingredients in the form of many light or thin formulas. A number of problems are quickly resolved as the serum can reach the innermost layers of our skin. Problems such as spot or pigmentation problems, sun tan, acne scars, uneven skin tone, wrinkles problems. In a word, serum is a very effective ingredient in preventing anti-aging. Serum can be used twice a day if desired. However, if it is not done during the day, the serum must be used before going to bed at night.
Another treatment is similar to ampoule serum. You can use either of the serums or ampoules as an alternative.
Moisturizing
Ceramides are one of the most important ingredients in moisturizers. In other words, it is better to have ceramides or phytoceramides obtained from plants. These are naturally occurring waxy lipids that retain skin moisture. When choosing a moisturizer for your skin, look for these ingredients. With age, oil production in many people's skin tends to decrease. Then the skin gradually becomes dry. There is nothing to worry about. Regular use of moisturizer will reduce dryness.
Sunscreen
Due to the harmful rays of the sun, the collagen production of our skin decreases day by day, resulting in the impression of age on the skin at an early age. There are also problems like rash, redness, skin irritation, skin tone variation, melasma or. Sunscreen should be used as a skin protection to solve such problems. When outdoors, of course, sunscreen must be used indoors to protect against the harmful rays of sunlight.
Night skin care routine after the age of 30
The care that you follow for the skin throughout the day should also be done at night. Don't just use sunscreen at night.
Eye cream
The most sensitive area on the face is the area around the eyes. It is increasing with age but it can be understood by looking around the eyes. Although many things are used in skin care, no one thinks about taking care of the eyes separately. The skin of the eyes is 10 times thinner than the skin of the face. And so you have to take care of it that way. At the age of thirty, but its symptoms are first observed through the eyes. If not taken care of, fine line, wrinkle, puffiness, dark circle etc. of the eye can be seen very quickly. So it is important to use eye cream.
Eye creams contain almost all the ingredients like moisturizers, but the amount of chemicals is a bit less. After a while, gently massage the cream around the eyes. This will make the facial muscles stronger and increase collagen production. Fine lines, wrinkles, dark circles will be reduced and the eyes will become attractive.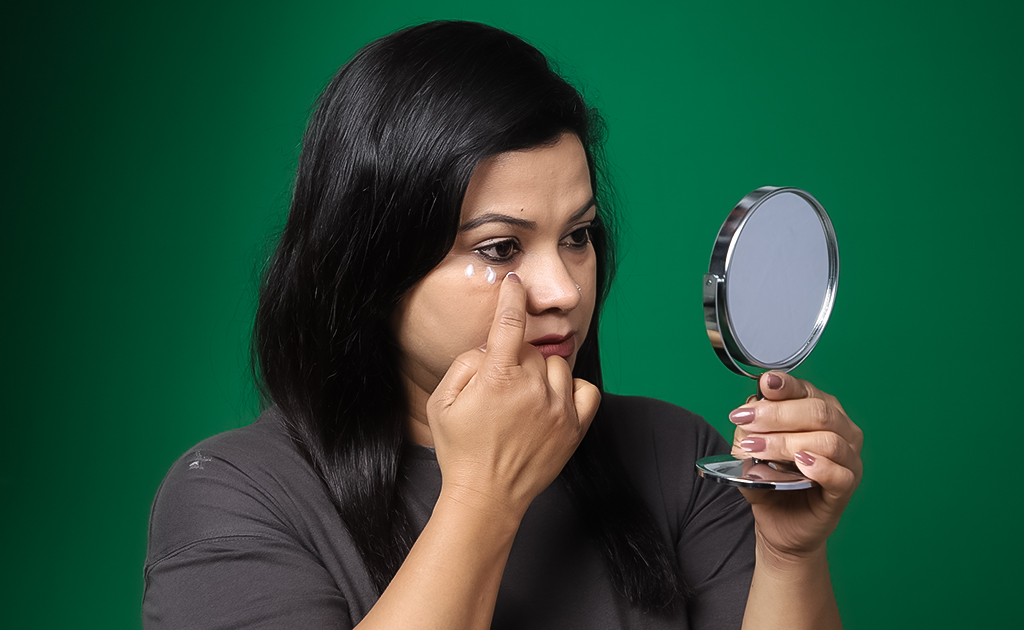 Night Moisturizer / Sleeping Mask
Night moisturizer but quite effective for retaining the radiance of the skin. Be sure to use night cream before going to bed at night. You can also use a sleeping mask if you want. After cleansing and toning, this mask should be applied on the face before going to bed instead of night cream. The mask works on the skin all night. You have to get up in the morning and wash the mask. Sleeping mask can be used at night 1/2 times a week.
Weekly skin care
Day and night skin care has some regular routines that have to be followed. There are also some weekly skin care treatments that are beneficial for the skin even if you follow them regularly. The two most notable of these are masks and scrubs.
Mask
It is a good idea to use a light weight mask once or twice a week. It maintains the softness of the skin. Understand the skin type, choose your own from clay, gel mask, sheet mask. These masks are very effective in retaining radiance after 30.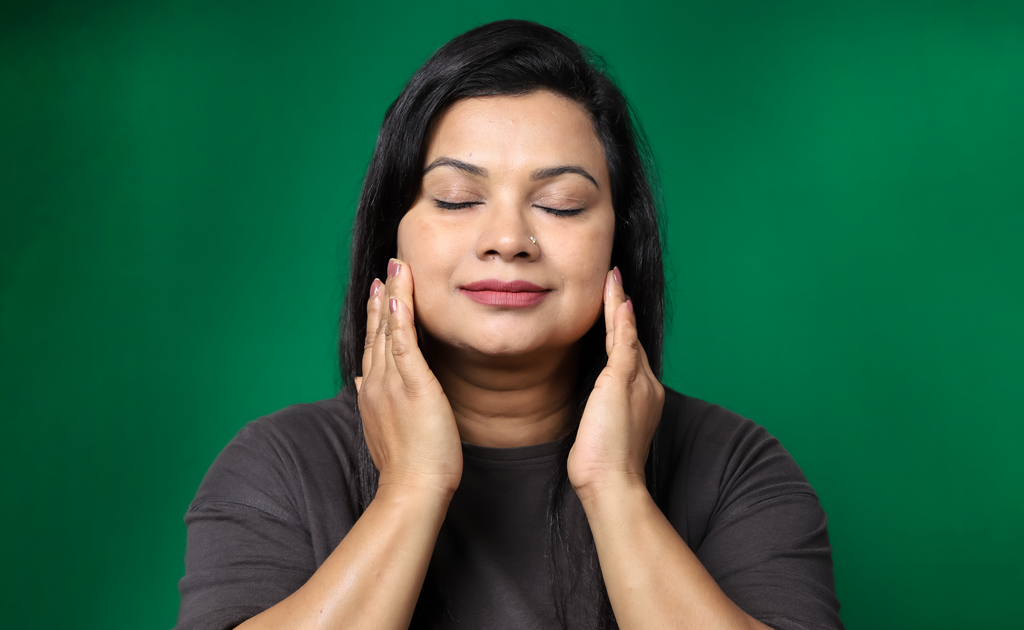 Scrub
Scrubbing is a procedure that removes dead cells and keeps the skin alive. It is enough to scrub 2/3 times a week. Mild scrubs should be used if the presence of dead cells on the skin is low. If the skin has pimples or rashes, scrubbing should not be done. In this case also you have to understand the skin type first, then you have to choose the scrubbing method.
Regular skin care should be taken for all ages. However, after the age of 30, the skin needs extra care. And for this you have to be aware of yourself first. Understand the skin type and take care of it day and night separately. If you want to buy authentic products, you can buy from online market or shop.